2003 Homecoming
Just for you Kate!
When we first saw each other. He hadn't even had a chance to give me the flowers. And my friend C. claims I almost threw her off the side of the ship. Umm oh, and I ran over my neice and nephew to get to dh......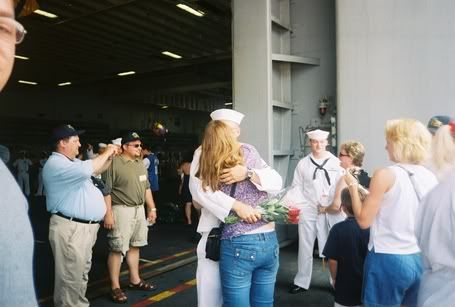 Yes, this is a tv camera. Apparently I showed enough emotion to catch the reporter's attention, so they came over to interview us. I never saw the interview, and I can't begin to tell you what either of us said.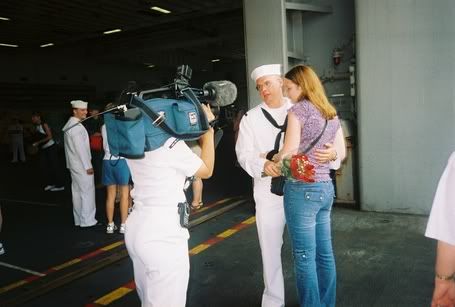 I will try to post more pics later, blogger is not exactly cooperating...........